2021-11-13, 18:00–18:30, Room 1

The remarkable evolution of technology during the past decades has impacted the growth of digital identity. People use their digital identities whenever communicating with one another, accessing online platforms, and engaging in transactions. Identity and Access Management (IAM) has emerged as the collective term for policies and technologies that enable the right individuals to access the right resources at the right times for the right reasons.
---
This session will provide an introduction to the traditional (i.e., network-centric and application-centric) and emerging (i.e., user-centric) approaches to IAM and reflect upon the most prominent open-source IAM solutions. In addition, this session will discuss some of the latest trends (e.g., passwordless authentication, attribute-based access control, and zero-trust) that are shaping the future of IAM.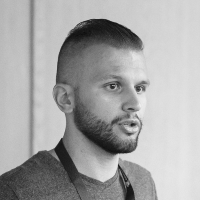 Giannis Konstantinidis works as a Senior Cyber Security Consultant. He holds an MEng in Information and Communication Systems Engineering and an MSc in e-Government.
Giannis has provided consultation on Identity and Access Management (IAM) programs in Europe and the Middle East. In addition, he has assisted organizations with their privacy and data protection efforts. In the past, he also participated in multiple open-source and open-knowledge organizations such as Mozilla, Fedora, and Wikimedia.